Thomas was one month old by the time we were able to take his pictures. He slept for about 30 seconds ;). He was very alert and didn't want to miss a thing!
Wearing his Godmother's gift. So cute!
And one for his Godfather to-be :).
He didn't want to be wrapped..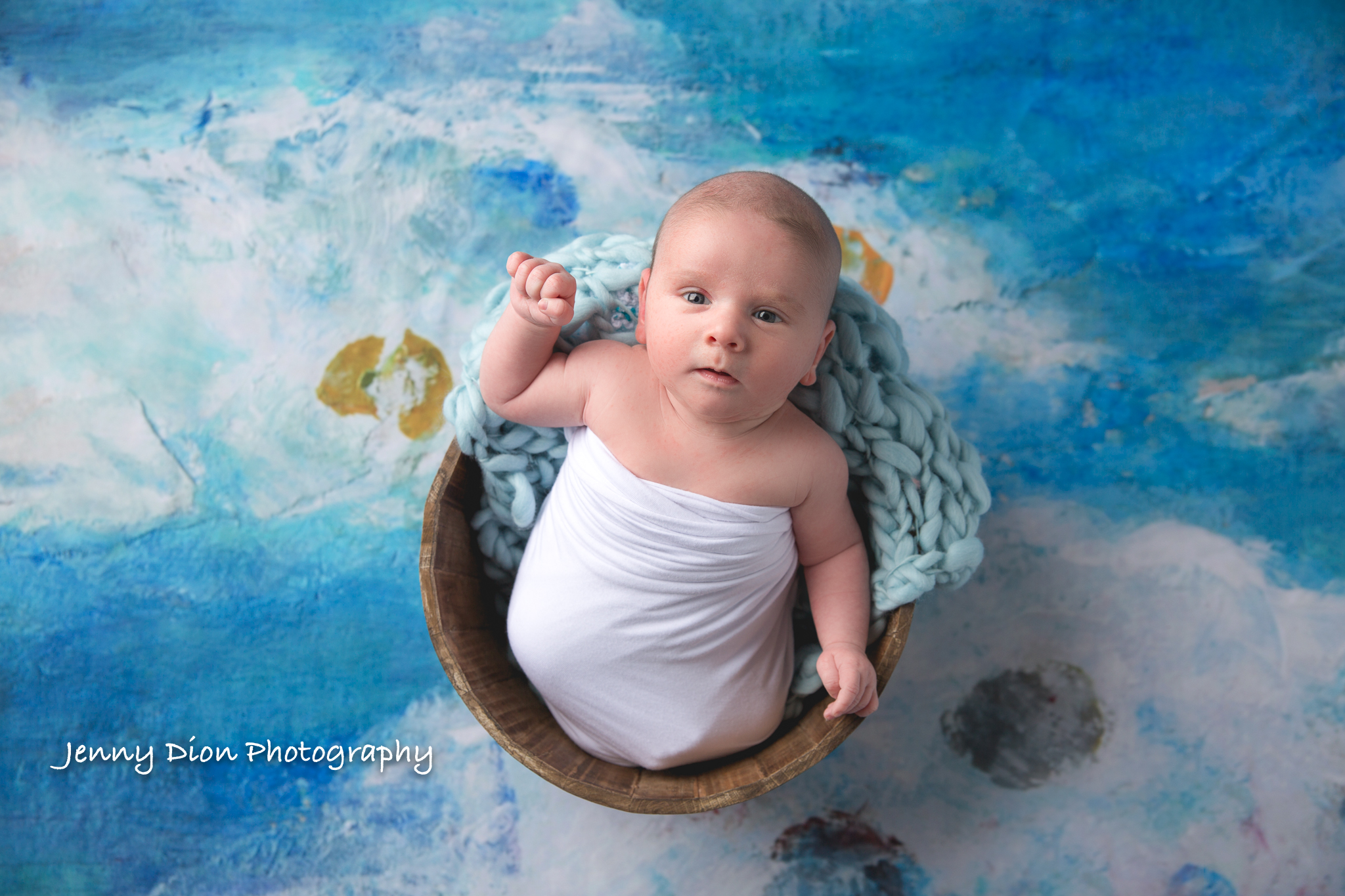 Hands out! That's better!
Very serious little bear 🐻